Online Course:


Capacity Planning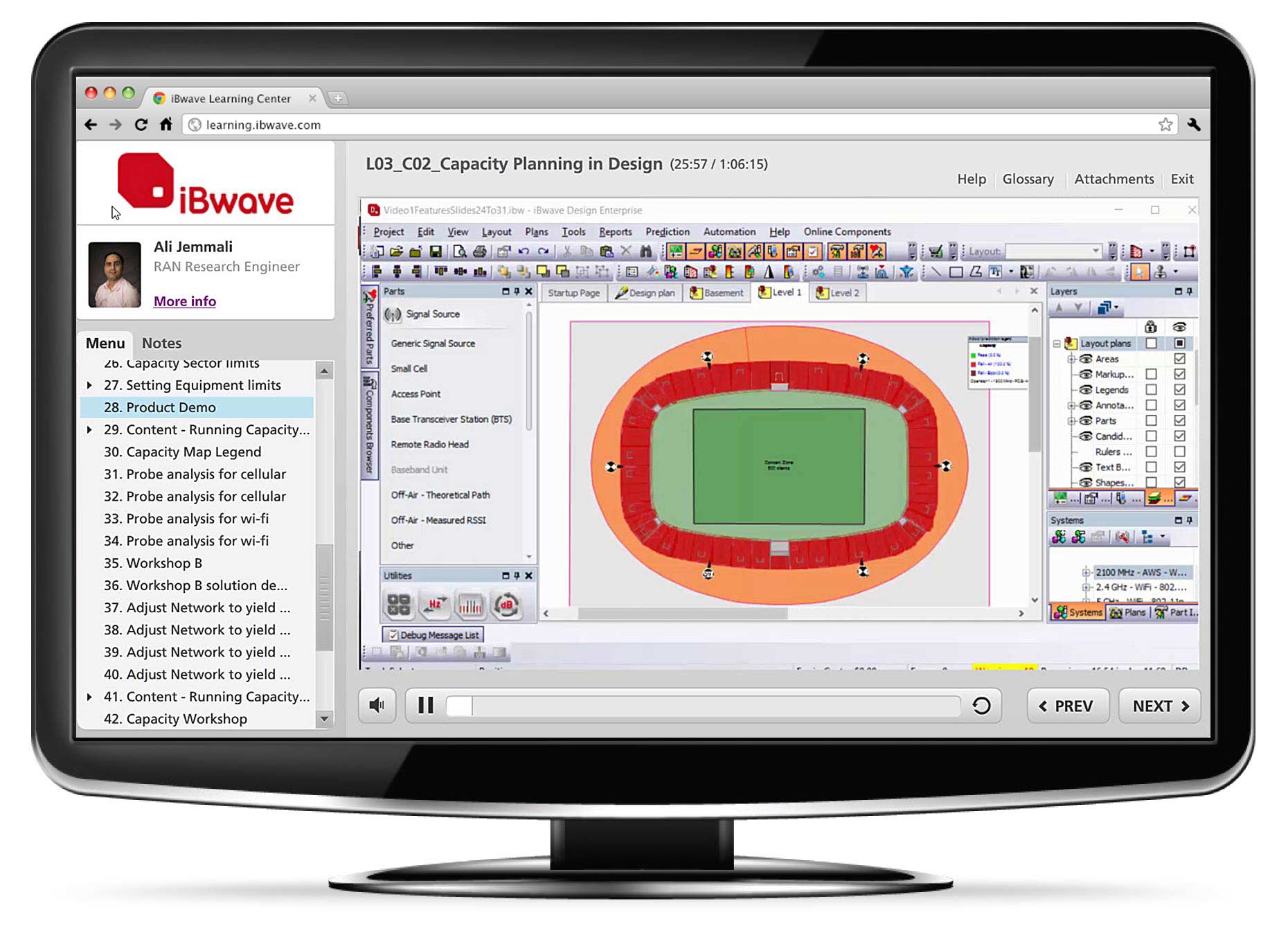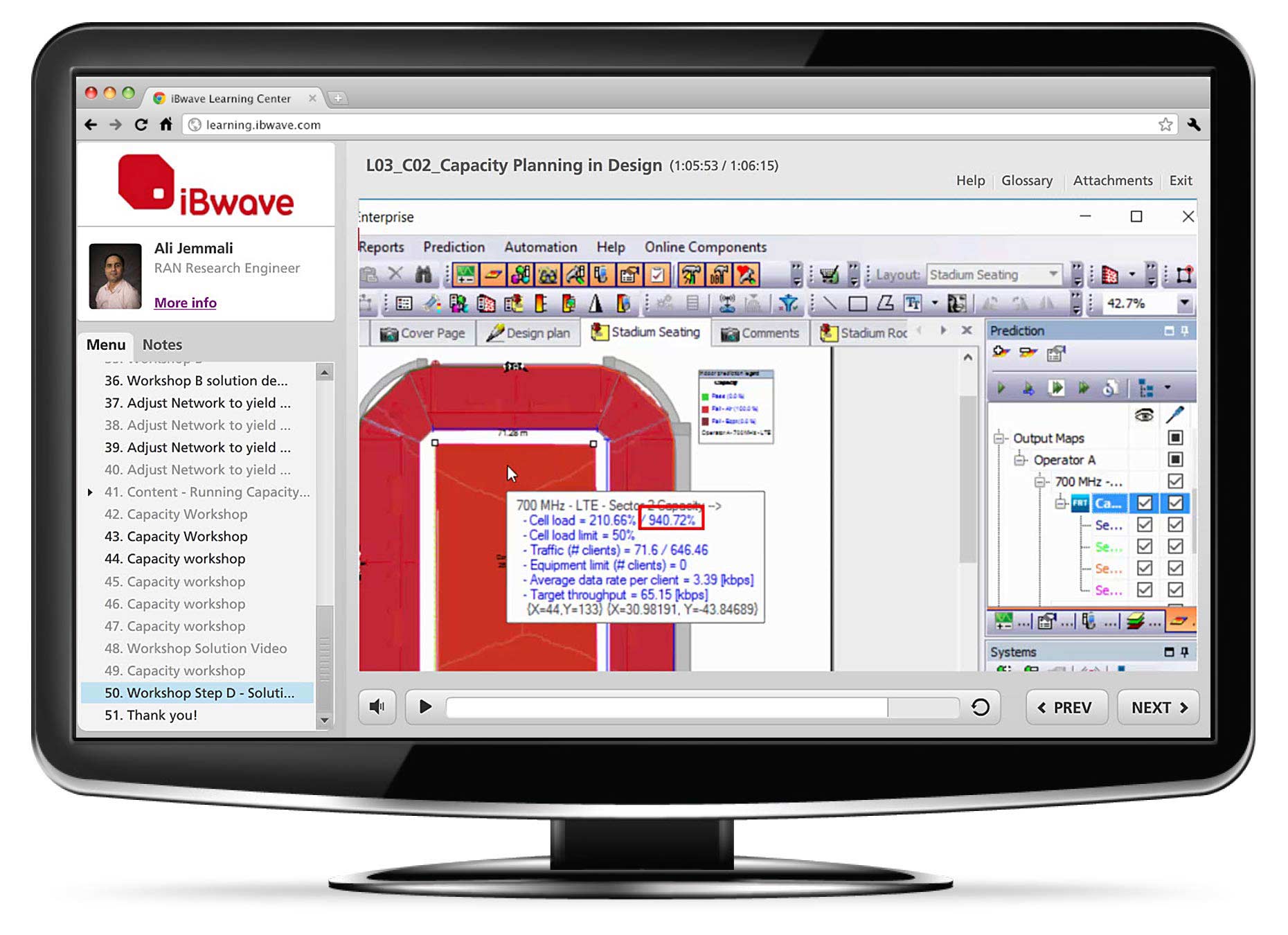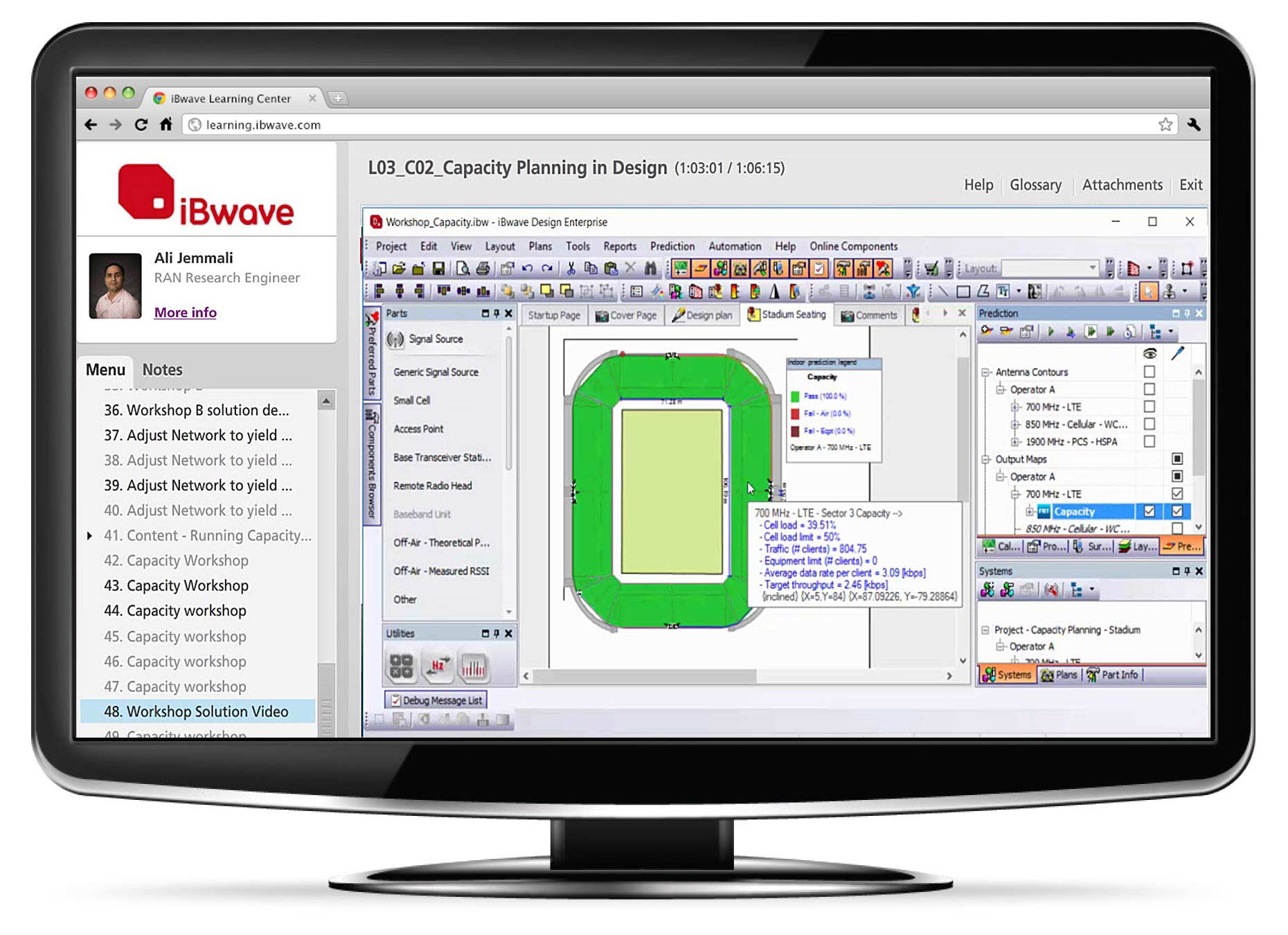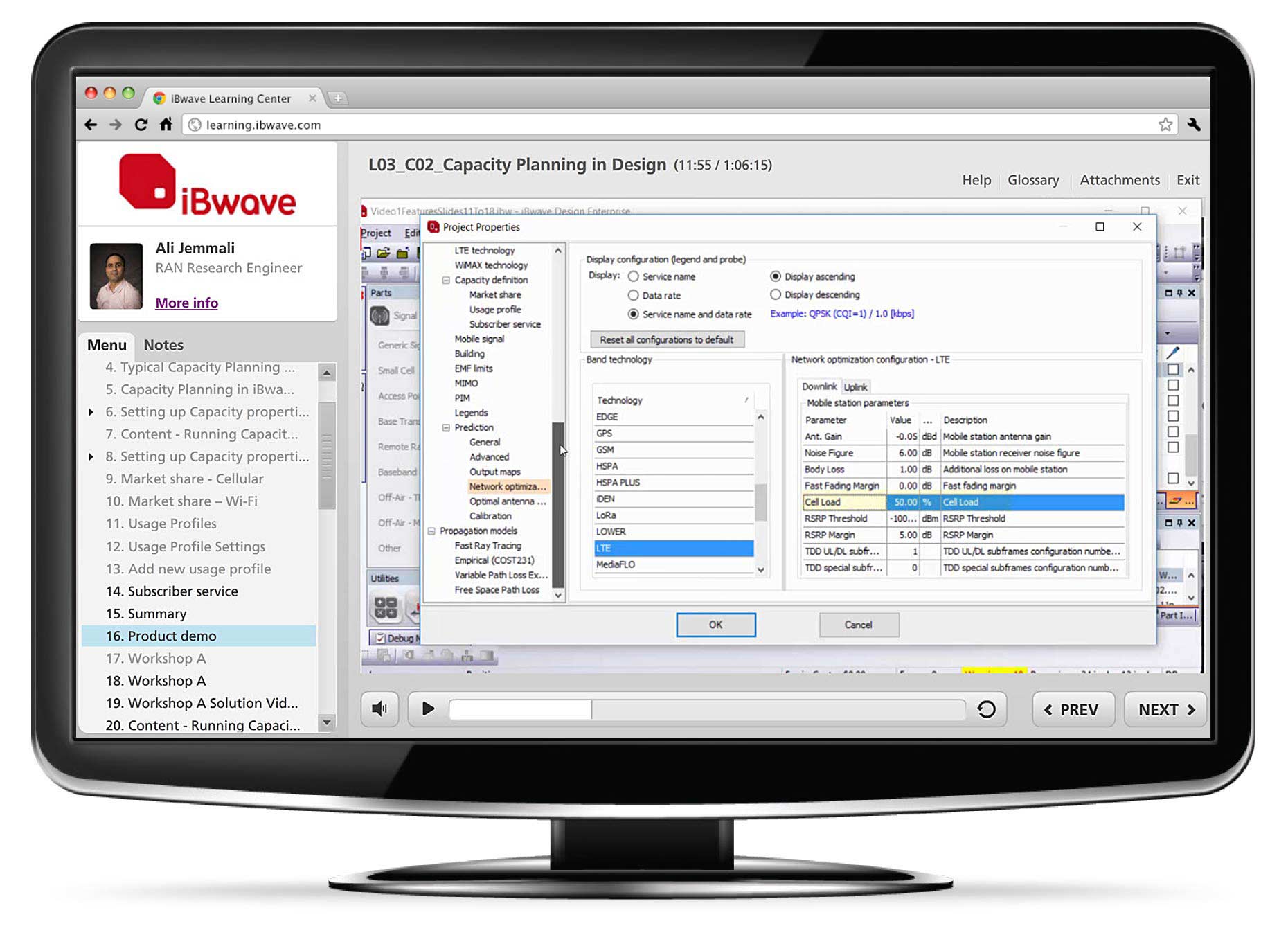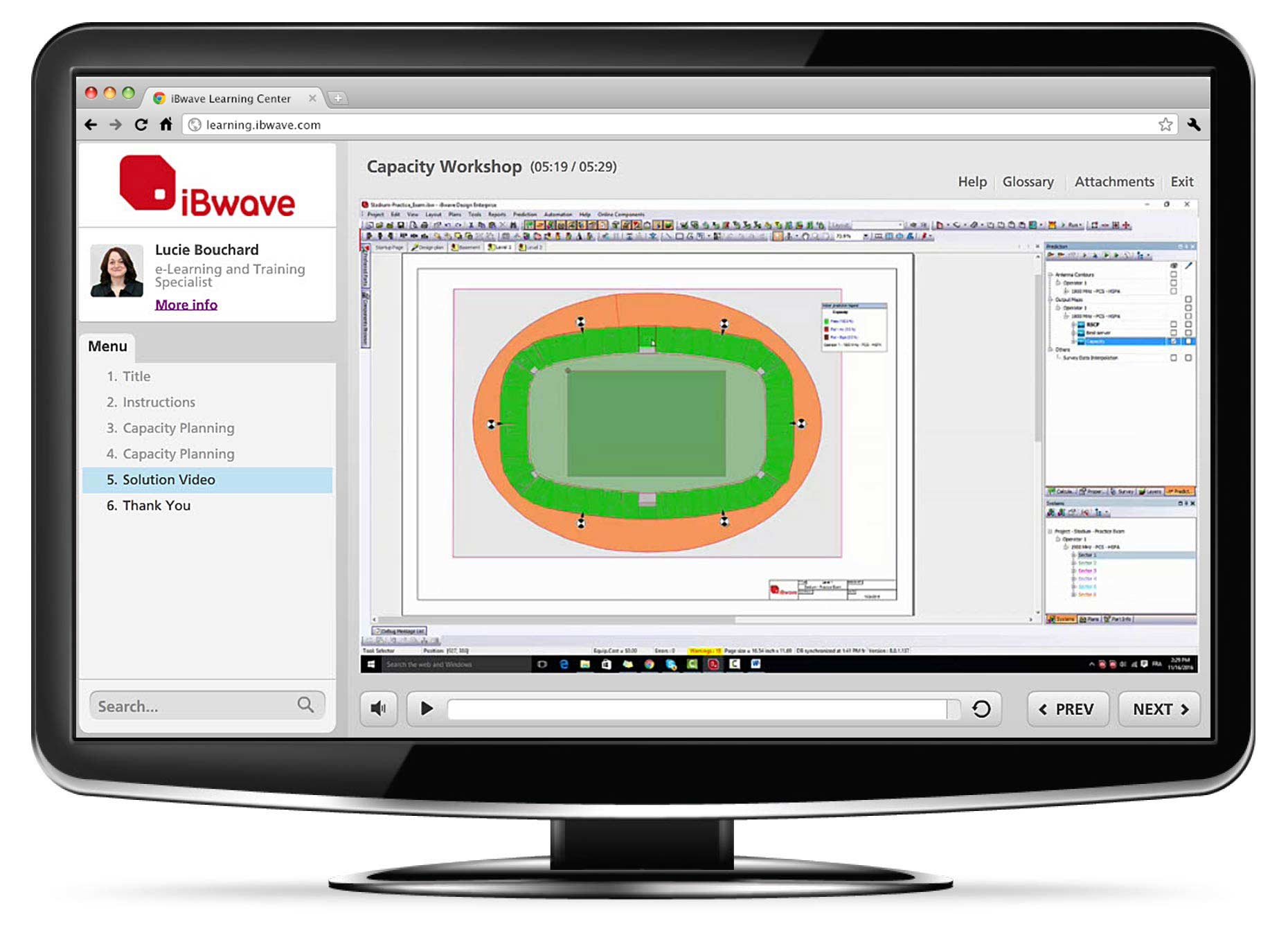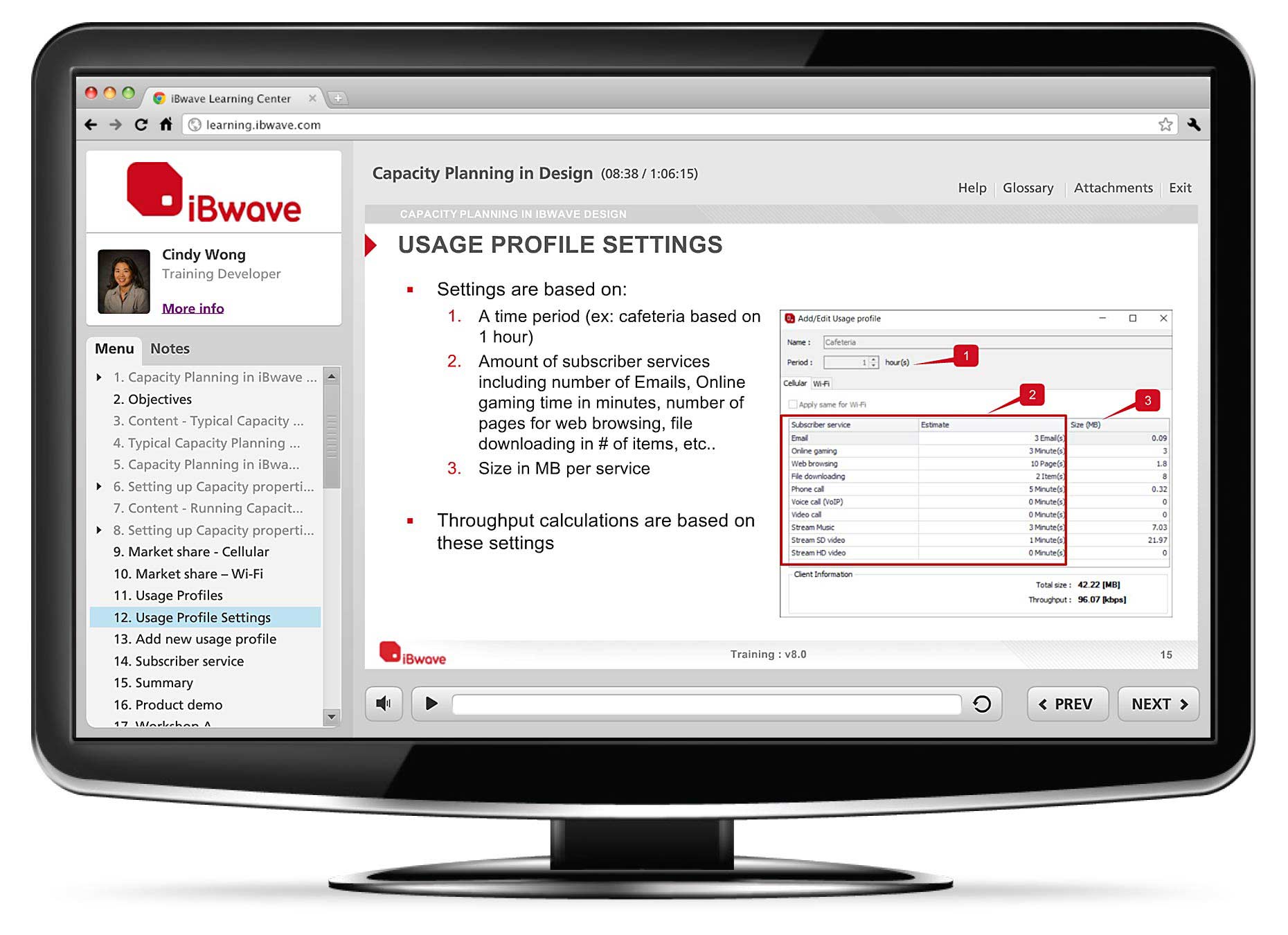 ---
Cost:
$
495

USD / €

465

EUR

The Capacity Planning Module provides background theory on capacity definitions and requirements. It also covers grade of service, quality of service, service types, subscriber mix, and capacity limits. It includes a chapter on how to design for specific user profiles in iBwave Design and run maps to validate the capacity requirements. Workshops and Webinars on Capacity are included for extra learning material.

Note: This course is included in the Level 3 certification. Please do not register if you have already completed, or currently enrolled in Level 3 certification.
Capacity Planning Theory
Capacity Background
Grade of Service / Quality of Service
User Profiles
Capacity Limits
Sample Capacity Calculations
Capacity Planning in iBwave Design Enterprise
Capacity Planning Process
Capacity Definition (Template)

Market Share (Cellular and Wi‑Fi Technologies)
Usage Profile
Subscriber Service

Capacity Requirements (Project‑specific)

Requirements
Sector Limits
Capacity Zones

Creating Capacity Maps
Probe Analysis for Cellular and Wi‑Fi Systems
Capacity Planning Exercises for Office Environments
Workshop - Capacity Planning for Stadium Environments
Set Capacity Criteria Based on Given Assumptions
Set Number of Spectators, Usage Profiles and Subscriber Settings
Determine Data Rate (Throughput for Cellular)
Use Capacity Maps for Analysis and Design Validation
Modify Network Design to Provide Adequate Capacity
Capacity Webinars
HetNet Capacity Planning Demo
How to Design High Capacity Wi‑Fi Networks
iBwave Wi‑Fi® Capacity Planning Demo
iBwave Wi‑Fi® Capacity Planning Demo - Portuguese Version
iBwave Wi‑Fi® Capacity Planning Demo - Spanish Version
Hardware Requirements
Processor: > 2.0 GHz
Operating System: Windows XP, WindowsVista, Windows 7 or Windows 8
Plugins: Adobe Flash Player 7.0+ (9 preferred)
Memory: 1 gigabyte (GB) of RAM
Hard Disk: 150 MB
Display: 1024 x 768, 24 bits
Sound Card
Software Requirements
Browser: Firefox, MSIE 6.0+, Chrome or Safari
Plugins: Adobe Flash Player 7.0+ (9 preferred)
Latest software trial license for training purposes 1
Microsoft .NET Framework 3.5 SP1
Microsoft Data Access Components 2.8
Miscellaneous
Allow pop-ups for your URLs
Allow JavaScript
1Mb/sec or faster connection to the internet - most internet connections are adequate for our Learning Center products, though we recommend a high‑speed broadband connection
If possible, add LMS URL to your companies white list and/or add the website to your trusted websites if you're using Internet Explorer
1 A trial version of the software can be obtained for the duration of the training by contacting support@ibwave.com.