Online Course:


Stadium Design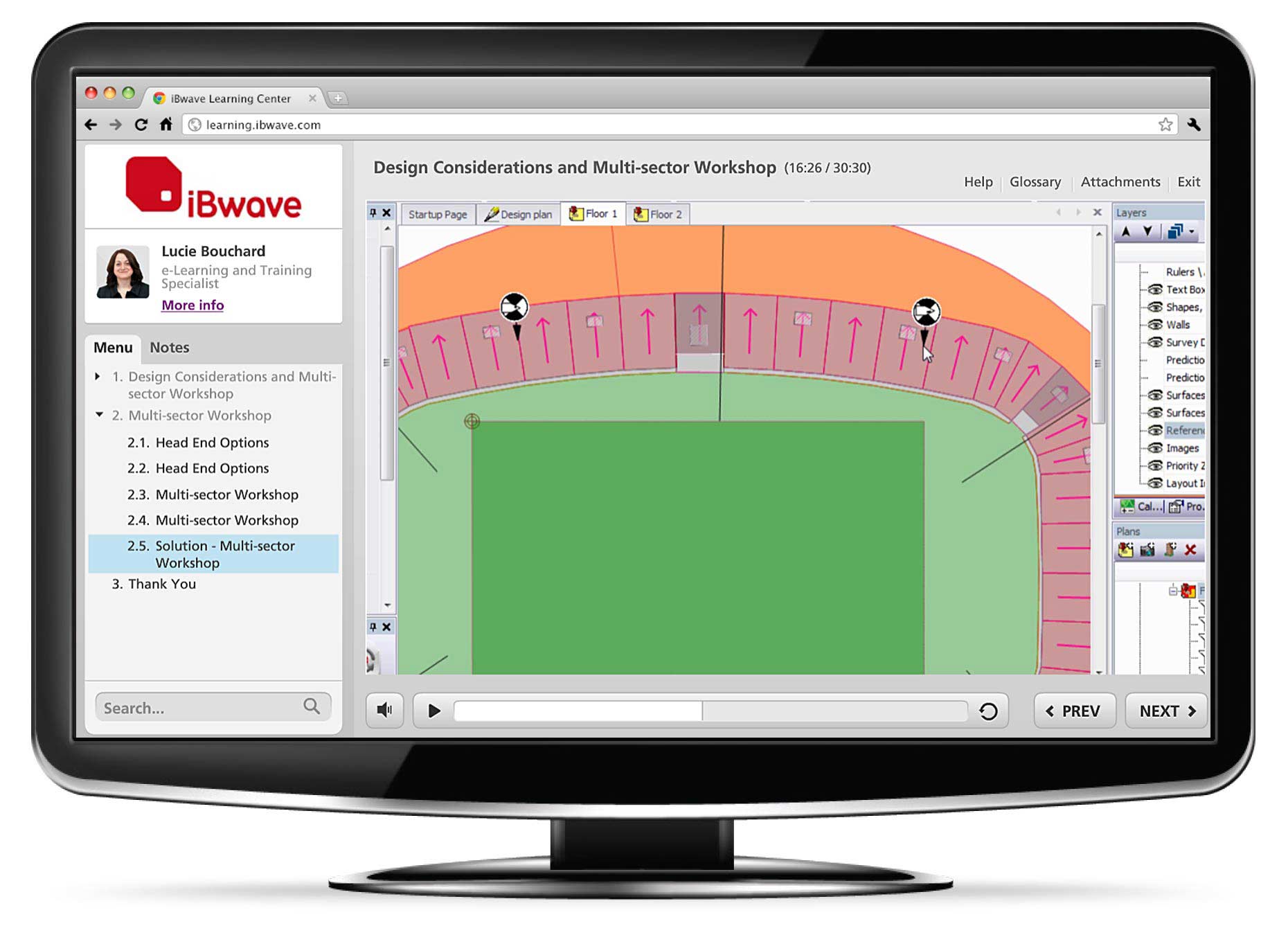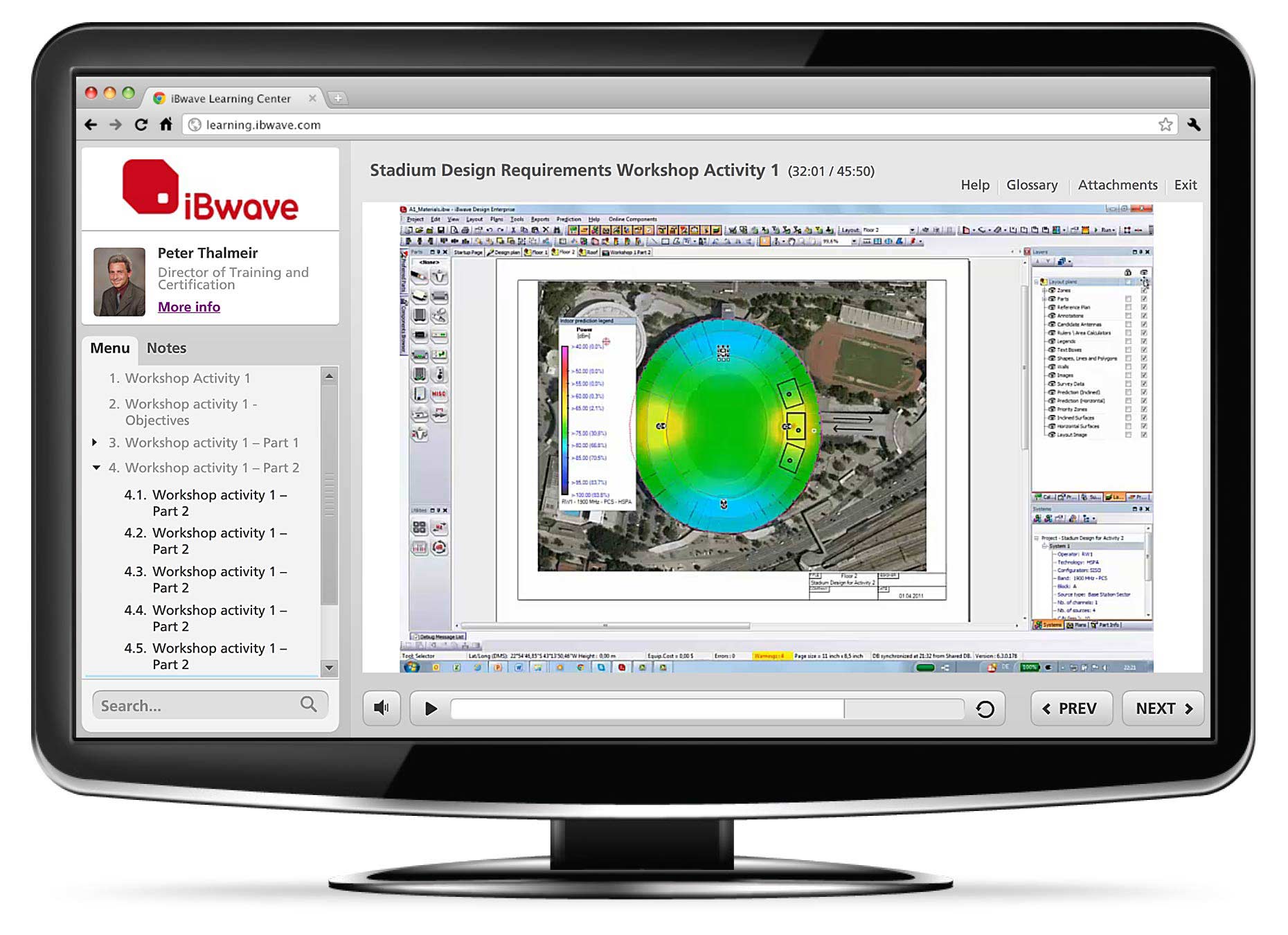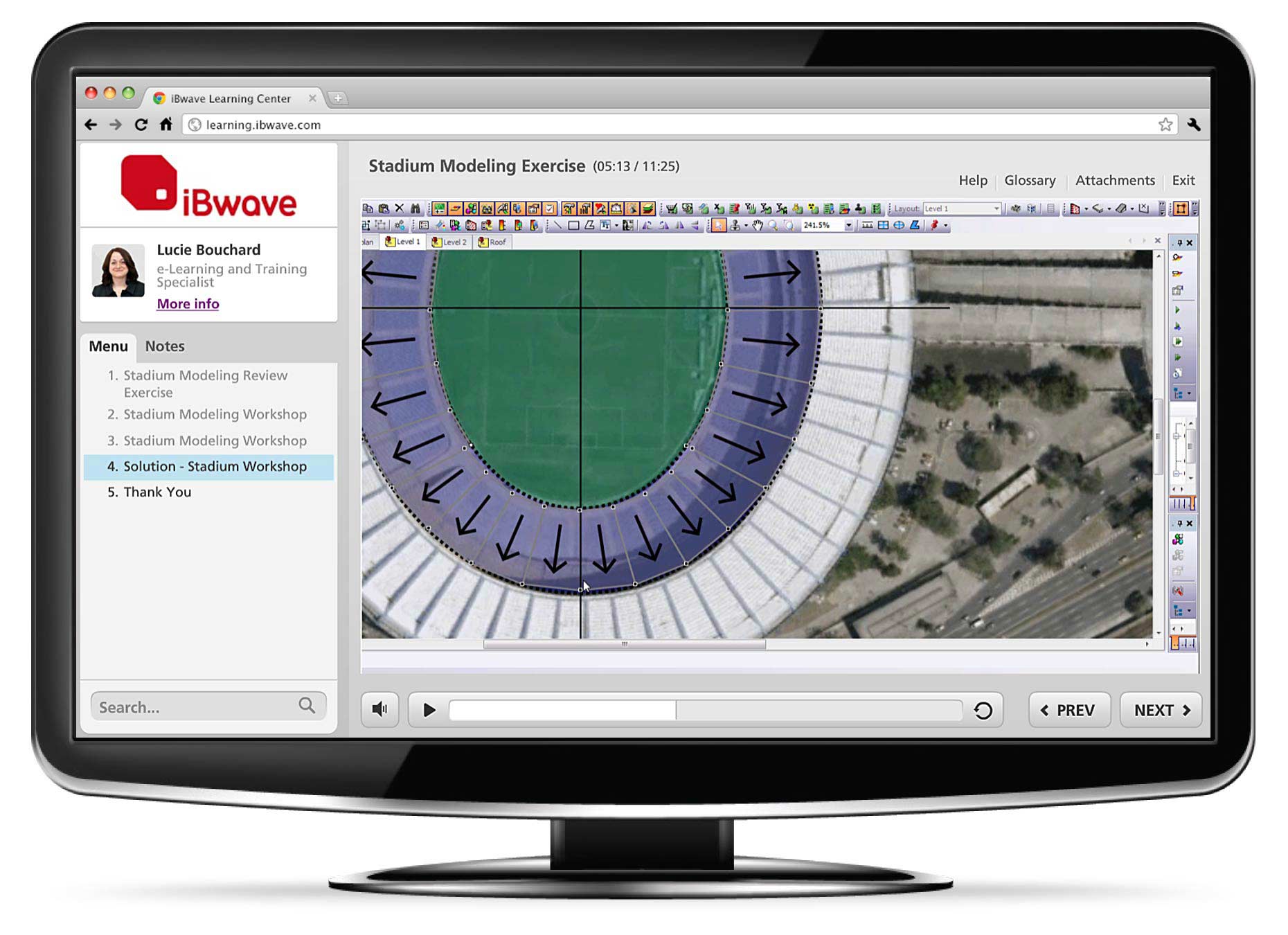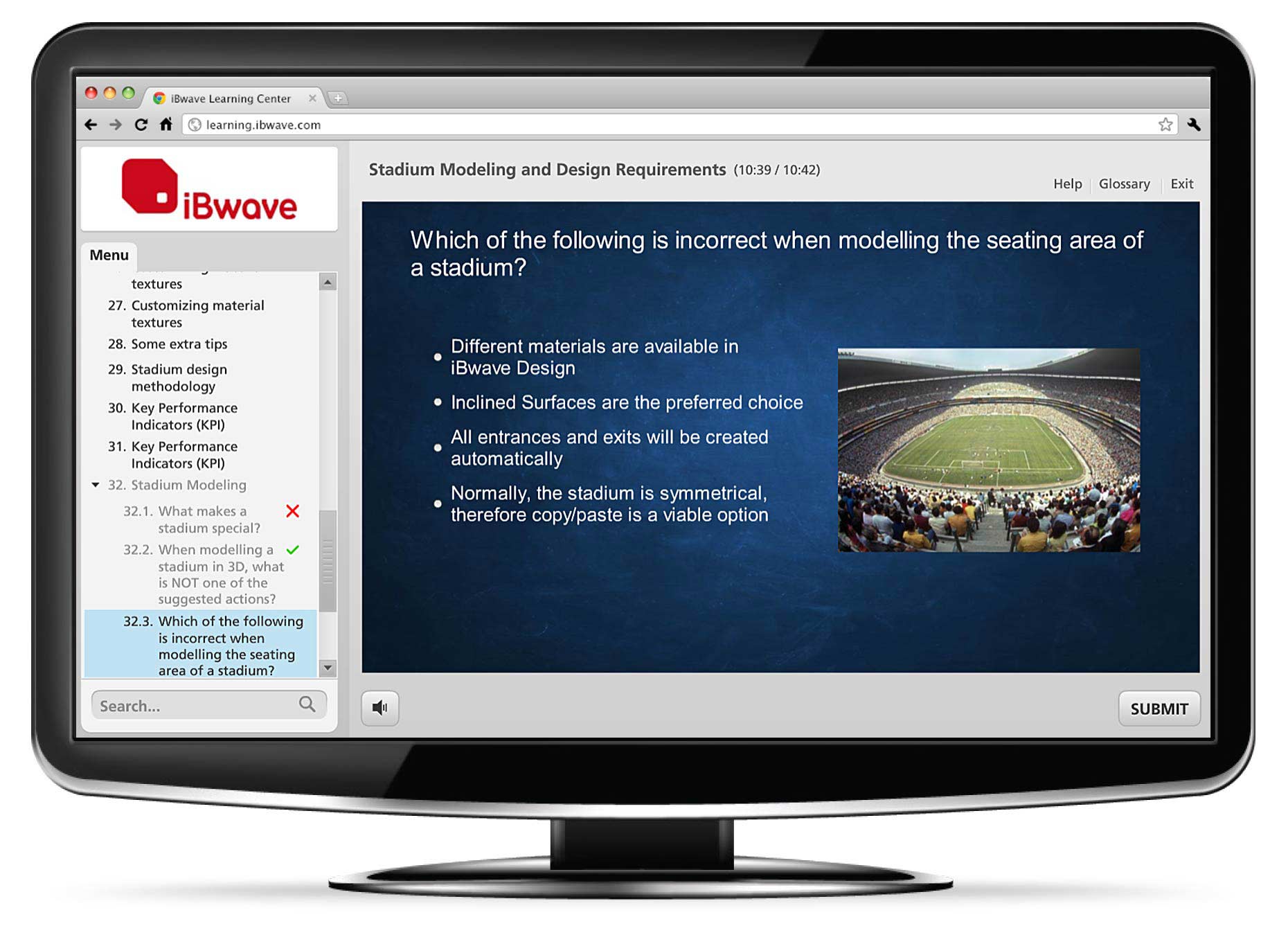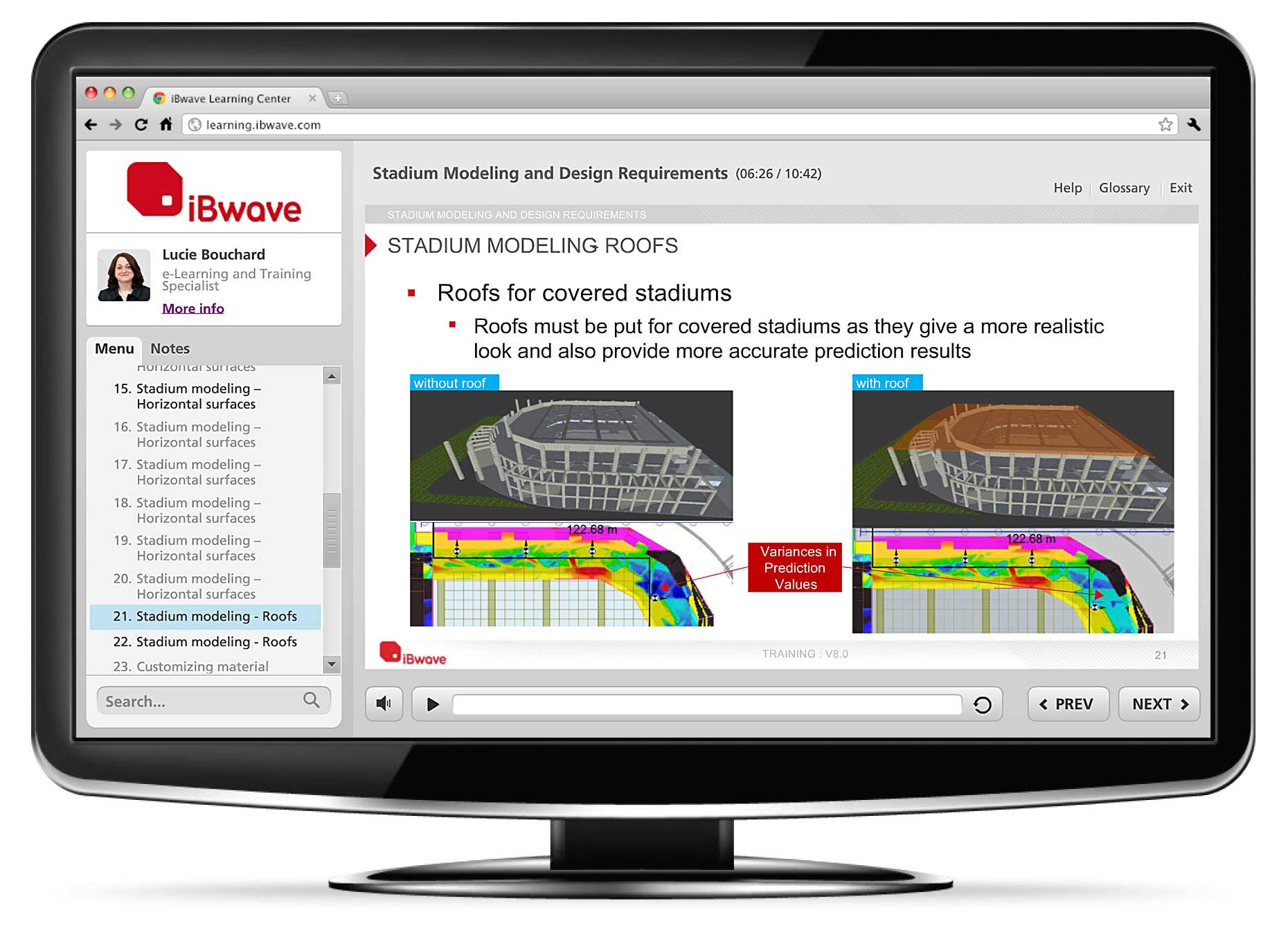 ---
Cost:
$
795

USD / €

665

EUR

The Stadium Design Module provides guidelines on modeling a stadium following key performance indicators. Topics covered include frequent stadium design issues such as designing for coverage, sectorization strategies, and business case considerations. Advanced topics in stadium design include handover planning, multi-sector stadium design, installation and design constraints.

Stadium design and modeling exercises, combined with knowledge checks are included to ensure hands-on practice. Workshops include creating a head-end for multi-sector design and performing steps to sectorize and adjust the design for contiguous coverage. Learners are required to have Level 2 or equivalent skill set in Building Modeling and Capacity Planning experience in iBwave Design as a prerequisite to this course.

Note: This course is included in the Level 3 certification. Please do not register if you have already completed, or currently enrolled in Level 3 certification.
Course Prerequisites
Level 2 or equivalent skills
Knowledge of Building Modeling and Capacity Planning in iBwave Design
Introduction to Stadium Design
Course Objectives
Course Outline
About iBwave
Stadium Modeling and Design Requirements
Stadium Modeling
Stadium Design Methodology
Key Performance Indicators (KPIs)
Stadium Modeling Exercise
Stadium Design Workshop Activity 1
Stadium Design Issues
Designing Stadiums
Case Study: Design for an International Football Stadium
Design for Coverage
Interaction with Surrounding Macrocells
Sectorization Strategies
Design for Distribution System
Business Case Considerations
Stadium Design Workshop Activity 2
Stadium Design Advanced Topics
Radio Measurements
Handover Planning
Multi‑Sector Systems in Stadiums
Installation Constraints
Design Considerations
Multi‑Sector Stadium Design Workshop
Knowledge check questions will be provided throughout the course.
Hardware Requirements
Processor: > 2.0 GHz
Operating System: Windows XP, WindowsVista, Windows 7 or Windows 8
Plugins: Adobe Flash Player 7.0+ (9 preferred)
Memory: 1 gigabyte (GB) of RAM
Hard Disk: 150 MB
Display: 1024 x 768, 24 bits
Sound Card
Software Requirements
Browser: Firefox, MSIE 6.0+, Chrome or Safari
Plugins: Adobe Flash Player 7.0+ (9 preferred)
Latest software trial license for training purposes 1
Microsoft .NET Framework 3.5 SP1
Microsoft Data Access Components 2.8
Miscellaneous
Allow pop-ups for your URLs
Allow JavaScript
1Mb/sec or faster connection to the internet - most internet connections are adequate for our Learning Center products, though we recommend a high‑speed broadband connection
If possible, add LMS URL to your companies white list and/or add the website to your trusted websites if you're using Internet Explorer
1 A trial version of the software can be obtained for the duration of the training by contacting support@ibwave.com.